With all the planning and preparation that goes into this one day, you want to be confident that the photographer you choose will capture it all. Karalee finds the perfect 'real moments'. That sideways look, the smile, the mothers pride, the fathers tears, giggles, the leaping hearts… The joy for which there is no words – just shining eyes. She captures the nerves, the anticipation and most importantly, the love that on that day is more tangible than ever.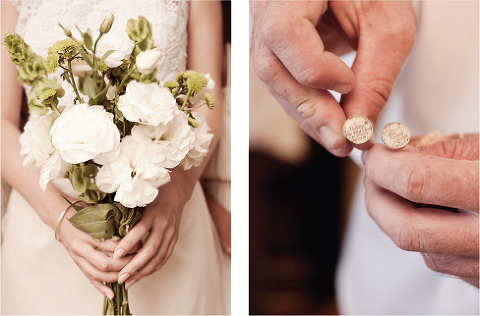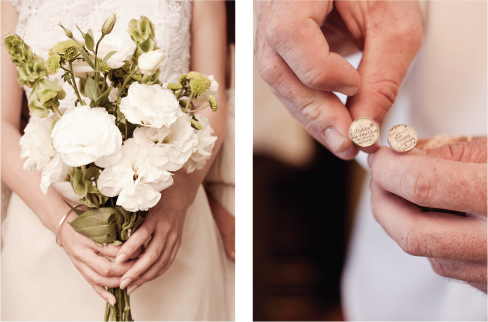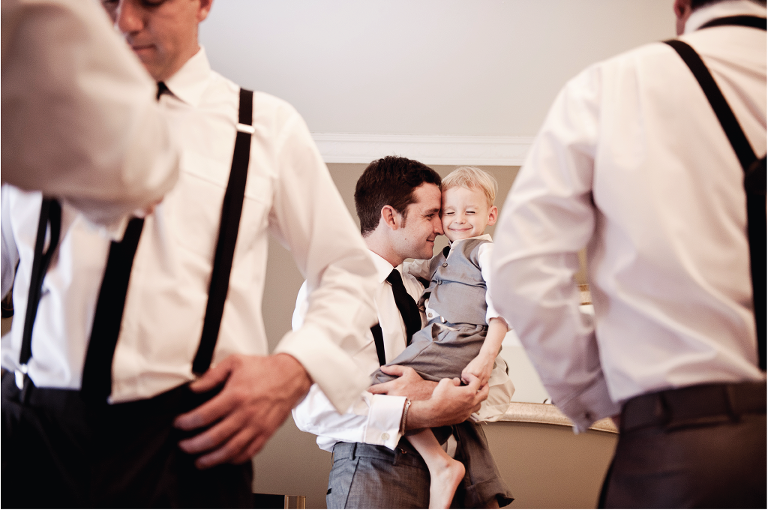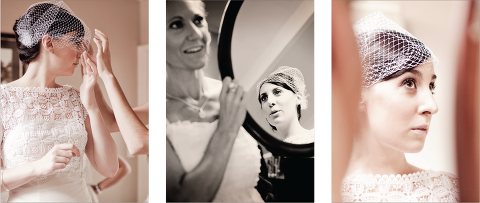 Niall and I met in Northcote, Melbourne in 2007, while living and working in a three block radius of one another. I could have sworn that the day we met was the first time I had ever laid eyes on Niall, but as it turns out, he had in fact been into both the shop I worked in during the day and the bar that I worked in at night, many times, and was convinced that I didn't like him because apparently I would never make eye contact.
I have no memory of any of these occasions so as far as I am concerned, it was love at first sight! After some quite amusing back and forth there was a first date, which quickly led to many more dates and before we knew it we were talking about the rest of our lives together.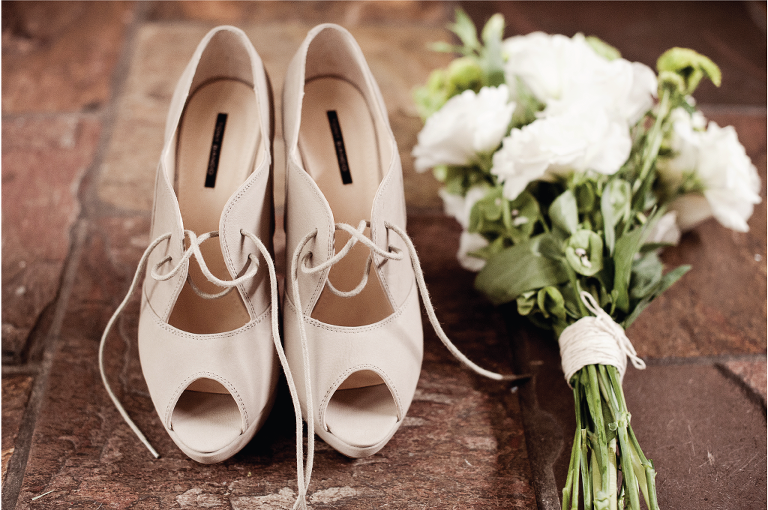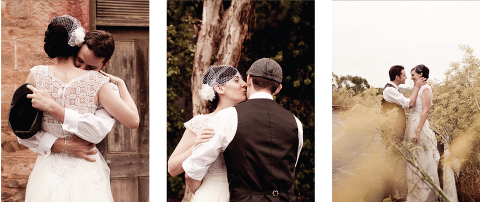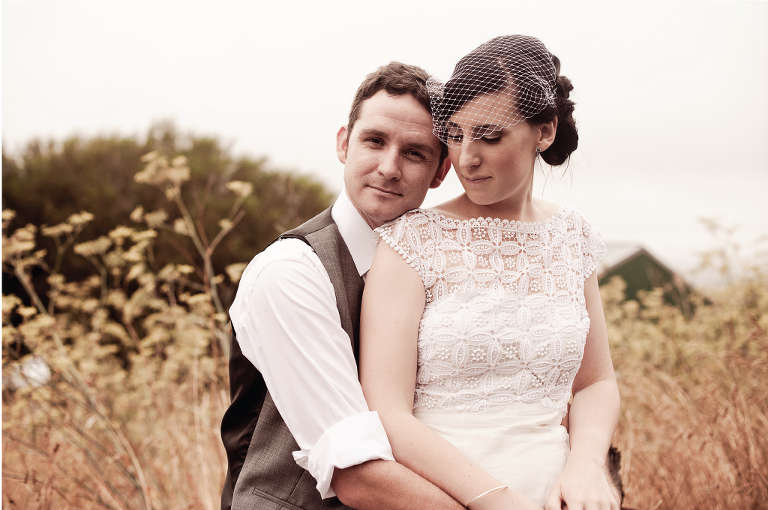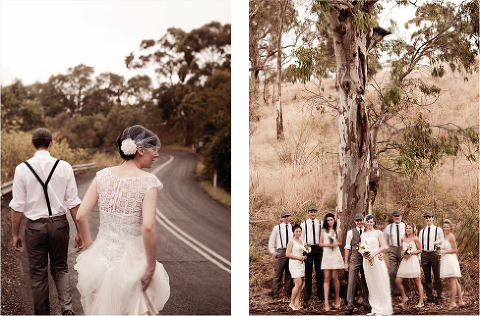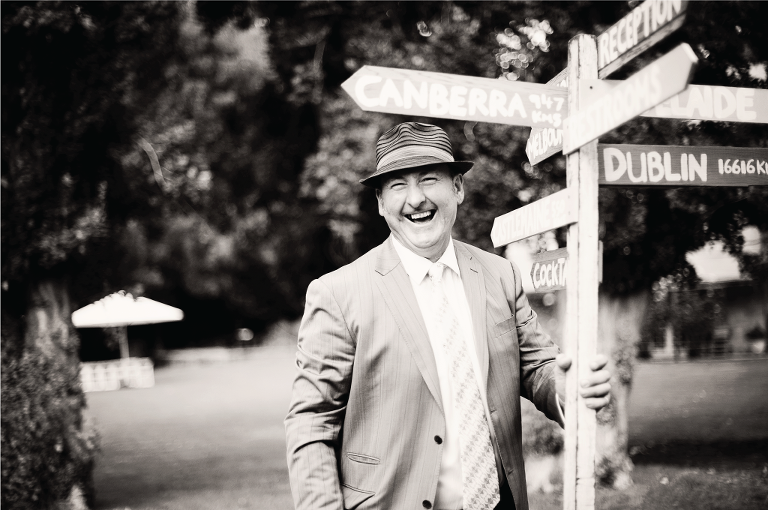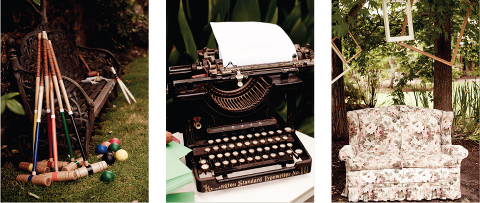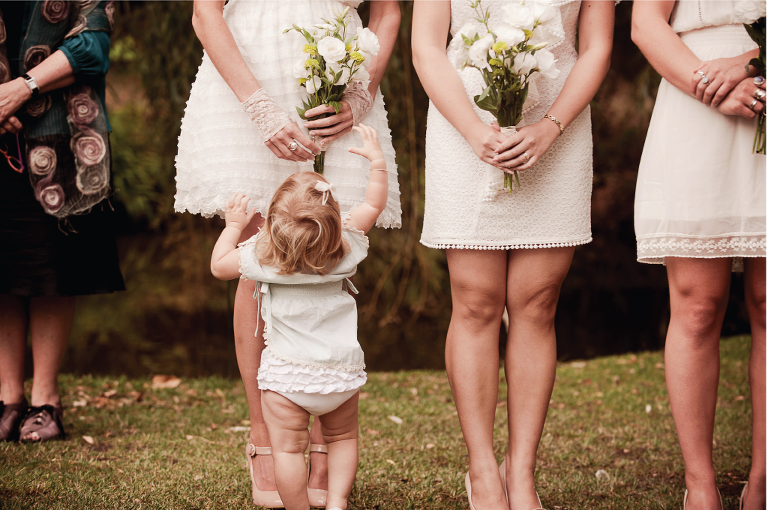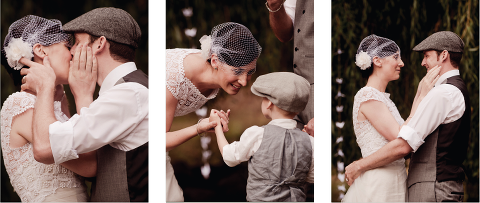 We were blessed with our gorgeous son Cael a little earlier than expected. The most significant perk of this was the most handsome little ring bearer we have ever met!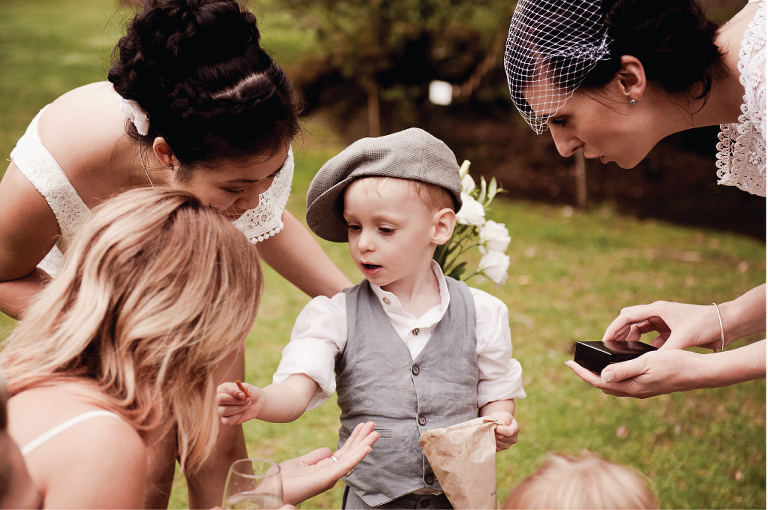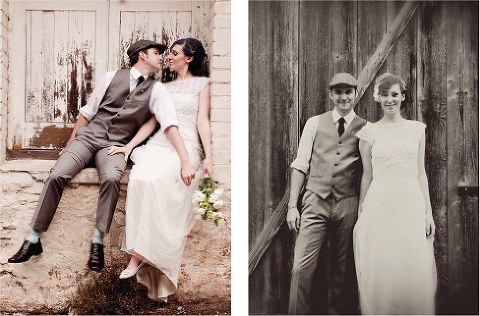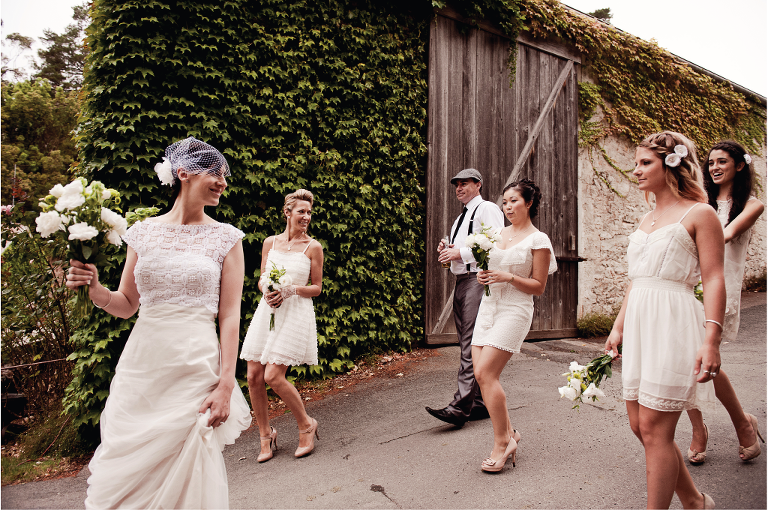 Our stunning bridesmaids chose their own dresses and wore personalised necklaces custom made from a vintage wedding guest book. Our darling flowergirls wore Teaprincess dresses and the same personalised necklaces as the bridesmaids. Cael's grey linen trousers, waistcoat and hat were custom made by an Etsy seller.
The groomsmen wore personalised cuff links made from vintage maps of places particularly meaningful to each of them. My gown was my own design of raw silk and calico underskirts, a contemporary lace and a silk tulle, made for me by a designer in Castlemaine, Victoria – my childhood hometown. A small puddle train hooked to a tiny concealed eyelet after the ceremony, to allow for more dancing!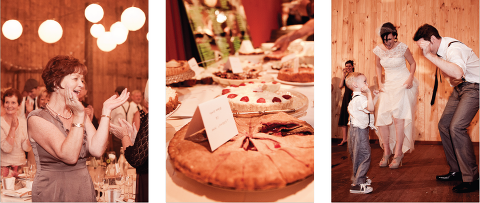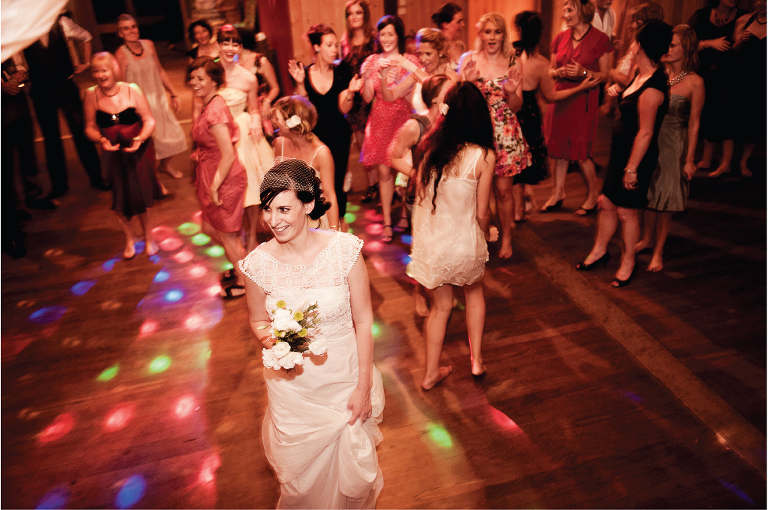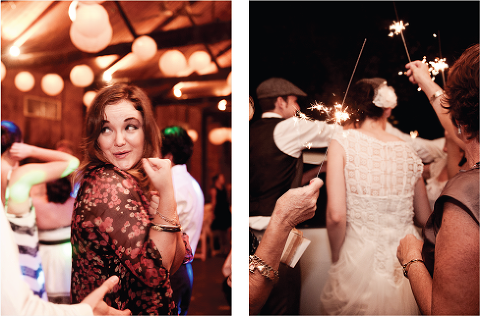 The day was everything we hoped for and more, the absolute honour of being surrounded by almost every one of our loved ones (many of whom travelled considerable distance to be there) was completely overwhelming – in an amazingly good way!
We both felt so touched by the exceptional outpouring of love and support for us and our relationship from all the wonderful people in our life, the feeling is something we will never forget. Certainly a reminder of how very very lucky we are. We loved that our focus on making the day as enjoyable as possible for our guests seemed to be very successful and we were thrilled to see everyone have a lot of fun with our attire suggestions!