Meet Karalee

I'm a wedding photographer based in Adelaide, South Australia – but available to capture weddings around the world! I'm passionate about my creative work and about fostering genuine and long-lasting connections with the couples I'm privileged to work with!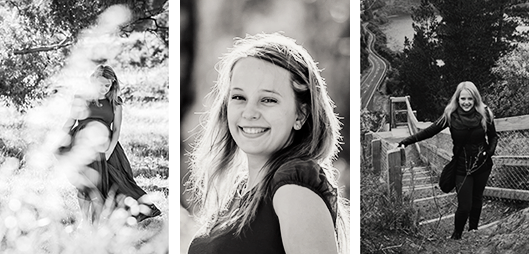 How long have you been photographing weddings?
I've been photographing weddings for almost eight years, and have worked with over 300 lovely couples! It's been an amazing adventure. I love it!
How did you get into photography?
I've always been very creatively-minded (who needs left-brain thinking, anyway?) and have loved expressing myself through words and pictures ever since I was a little girl. After a brief time studying to be a teacher, I became engaged and suddenly had that unshakeable feeling that photographing weddings was what I was supposed to be doing with my life! The rest, as they say, was history. I embarked on some study and began photographing weddings in earnest, and haven't looked back since!
These are a few of my favourite things…
Movies: The Sound of Music // Anne of Green Gables // Ever After // Little Women // the X-Men trilogy (though The Last Stand was my favourite!) // Stardust // Amelie TV Shows: Downton Abbey // As Time Goes By (BBC nut over here) // Doctor Who // QI // Grand Designs // Buffy // Friends // Gilmore Girls // Once Upon A Time Music: Florence & The Machine // Coldplay // Caravan Palace // Caro Emerald // Mumford & Sons // Electroswing // Big Band & Swing
Some more about me
// I'm a dessert tragic, and struggle to leave a restaurant without it. These days, cheesecake is my poison; though I'll happily go for anything that isn't coffee-flavoured! Oh, and ice-cream is definitely a breakfast food.
// I have an unacceptably enormous collection of non-fiction books, predominantly about writing and WW2. Most people who don't know me assume they belong to my husband! I'm also one of those people who buys lots of books and never seems to get around to reading them. (One day, I promise!)
// I'm absolutely terrified of heights. Bizarrely, after somehow mustering the courage (and nearly passing out in the plane!) – it turned out that skydiving over Lake Taupo in New Zealand was one of the most amazing experiences of my life!
// I own more scarves than I do pairs of shoes.
// My favourite places in the world are London, Paris and Salzburg.
// I loathe coffee, dislike tea and can't stand the taste of alcohol. (I make up for these deficiencies with my obsession with chocolate).